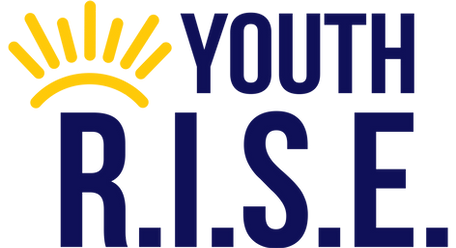 Dr. Ann Murphy, along with a public middle school teacher, decided to change the lives of those around them in 2011. Eight Kansas City children were about to be expelled from school due to behavioral and focus issues. Murphy, seeing what was going to happen, stepped up and made the decision to create Youth R.I.S.E (Resilience, Influence, Support, Educate).
There was no mastermind scheme or plot in this. It was simply an idea based on the fact that these children needed structure in their lives. It was the right thing to do. Murphy had often used the phrase "why not" when asked why she would start a soccer club with these children back then, and now, a decade later, that remains the mantra behind the organization.
In the early beginnings of Youth R.I.S.E, success on the playing field was hard to come by. It started with those eight inner-city Hispanic boys, and they often struggled. Placed in an indoor high school division in Kansas, they lost most of their games by margins not often seen — but they kept coming back. Each player signed a contract with their parents that they would maintain a 2.5 GPA and stay out of trouble. They all made good on those promises and, regardless of the score each week, came back to try again.
Each passing day, those associated with Youth R.I.S.E began depending on Murphy as more than just a coach. She would attend parent-teacher conferences, funerals, and help out with job/college applications. Youth R.I.S.E has been able to instill a focus on academics, resulting in numerous scholarship opportunities for those with the organization. Perhaps even more importantly, though, Murphy was the one to reinforce the notion that even when they make a mistake, things weren't over and there had to be a rebound.
People had often helped Murphy with her efforts because of the lasting effect it had on others. Some, however, could only do so for a short amount of time, leaving Murphy on her own. It was an extreme struggle for her to manage four different jobs — not including the time spent with Youth R.I.S.E — but she didn't give up.
Murphy was able to breathe a sigh of relief soon thereafter as others joined her cause. In 2015, she made a decision to have Youth R.I.S.E become a 501(c)(3) non-profit organization. Even though it was still being funded from her personal money, a better sense of direction was on the horizon.
Youth R.I.S.E, now six years later, is changing the lives of even more people. It provides free club-level soccer for kids living in at-risk environments. There are even 29 different nationalities represented in the organization. They have placed an emphasis on focusing on those aged 15-22, as they often face stressors relating to their future and the transition into adulthood.
Youth R.I.S.E has also made an effort to continue remaining in contact with those who have graduated from the organization. They recently partnered with the NPSL's Sunflower State FC to provide high-level playing opportunities for graduates in between college seasons. In addition, the Lady Jaguars have transitioned to KC Courage and Sunflower State FC, who both compete in the UWS. Youth R.I.S.E has four graduates playing out of the country professionally, a true testament to their success as an organization.
It's inspiring to see the difference that a decade can make. Youth R.I.S.E was once a team often beat badly. Now? Wearing gear in the community brings a level of prestige. Murphy had never planned on coaching, but sometimes unexpected plans turn out to be the best. She currently holds National C & D licenses and will one day pursue a B license.
Things are certainly better than they were in 2011, but Youth R.I.S.E still faces many obstacles, such as funding. There are eight young children in elementary school that play on various recreation teams. They are partly funded each year from in-kind donations received by the organization. Youth R.I.S.E. has one high school-aged girls team and two high school-aged boys team but focuses on quality over quantity. If they cannot provide complete support to each individual, more teams will not be added.
Youth R.I.S.E. is also faced with limited shoes, shinguards, and uniforms. There have been many instances when new refugees come without shoes, either having sandals, mismatched shoes, or being completely barefoot. Things that most people take for granted, such as sweatshirts or long sleeve shirts to stay warm, these children value. Youth R.I.S.E. is always working to provide for the growing teenagers inside of the organization.
In the next five years, Youth R.I.S.E is aiming to open a community center in the northeast area of Kansas City. It's their goal to partner with the city and establish lights on the field. They are hoping to use the nearby land bank and a few abandoned houses across from it as a place to build a tutoring center, offices for helping families, and putting in a building that can serve as an indoor training facility. Murphy hopes that they will be able to provide food for the children so that they can overcome some of the hunger and nutrition challenges they are currently facing. Youth R.I.S.E would maintain and operate all of the facilities to ensure that the small, local grassroots teams have free, quality facilities to practice in.
There are currently nine board members with Youth R.I.S.E committed to changing the lives of those in Kansas City. Murphy has a dream to find three more that are willing to serve with the same compassion — just as God chose 12 people to change the world.