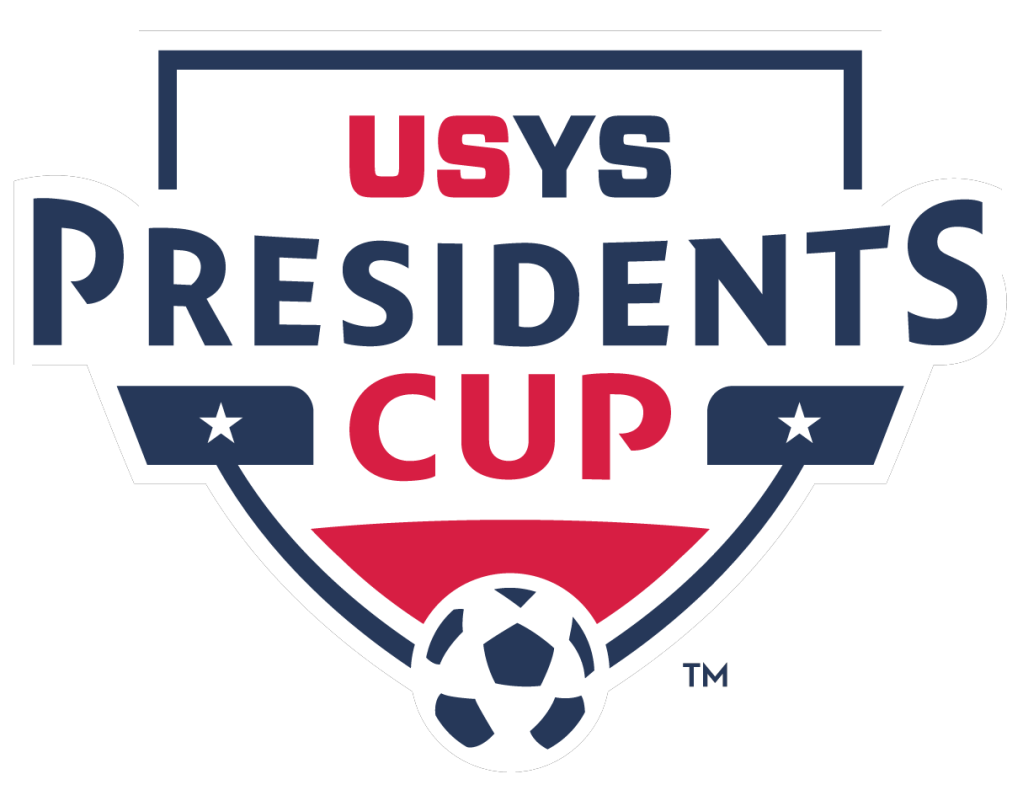 FRISCO, Texas (August 17, 2022) – US Youth Soccer (USYS) is excited to announce its regional host locations for the 2023 Presidents Cup, with each location different from last year and chosen to ensure all involved can have a memorable experience.
Presidents Cup, which will be celebrating its 15th anniversary, is a significant source of revenue for local economies. Each regional location will host more than 100 teams, with each player expected to be accompanied by two additional people.
Eastern Presidents Cup: Valley Forge, Pennsylvania (June 16-20, 2023)
Midwest Presidents Cup: West Chester Township, Ohio (June 16-20, 2023)
Southern Presidents Cup: Greenville, South Carolina (June 14-18, 2023)
Far West Presidents Cup: Boise, Idaho (June 16-20, 2023)
"We are thrilled to bring our Presidents Cup regional championships to each of these outstanding facilities and cities in the summer of 2023," said USYS CEO Skip Gilbert. "Our every expectation is to provide an amazing atmosphere and unforgettable experience, both on and off the field, that participants will cherish forever."
Boys and girls teams in the 13U-19U age groups will earn entry into Regional Presidents Cup after successfully competing at the state association level, where they will then vie for a spot at the 2023 US Youth Soccer National Presidents Cup. The Eastern Presidents Cup will also have boys and girls in the 12U age group compete a regional championship.
For more information, visit USYouthSoccer.org.
###
About the US Youth Soccer Presidents Cup
The US Youth Soccer Presidents Cup is designed for teams seeking additional challenges to play against teams of similar abilities for a national title. Presidents Cup provides a progressive and competitive experience to teams, allowing them to participate in a series of unique experiences highlighting competition, camaraderie, and community from the state to regional to national levels of US Youth Soccer. The US Youth Soccer Presidents Cup is a separate series of events from the US Youth Soccer National Championship Series. For more information, visit https://www.usyouthsoccer.org/presidents-cup/.
About the United States Youth Soccer Association (US Youth Soccer)
US Youth Soccer, the largest youth sport organization in the country, is on a mission to provide world-class support, resources, and leadership, helping every member fulfill their goals on and off the field of play. US Youth Soccer registers nearly 2.5 million players annually. Through its programming, resources and leadership, US Youth Soccer is advancing the game for its 54 Member State Associations, 10,000 clubs and leagues and nearly 1 million administrators, coaches, and volunteers. US Youth Soccer connects families and communities to the power of sports and its shared love of soccer. US Youth Soccer provides a path for every player, offering programs that provide a fun, safe and healthy environment for players at every level of the game.
-USYS-​