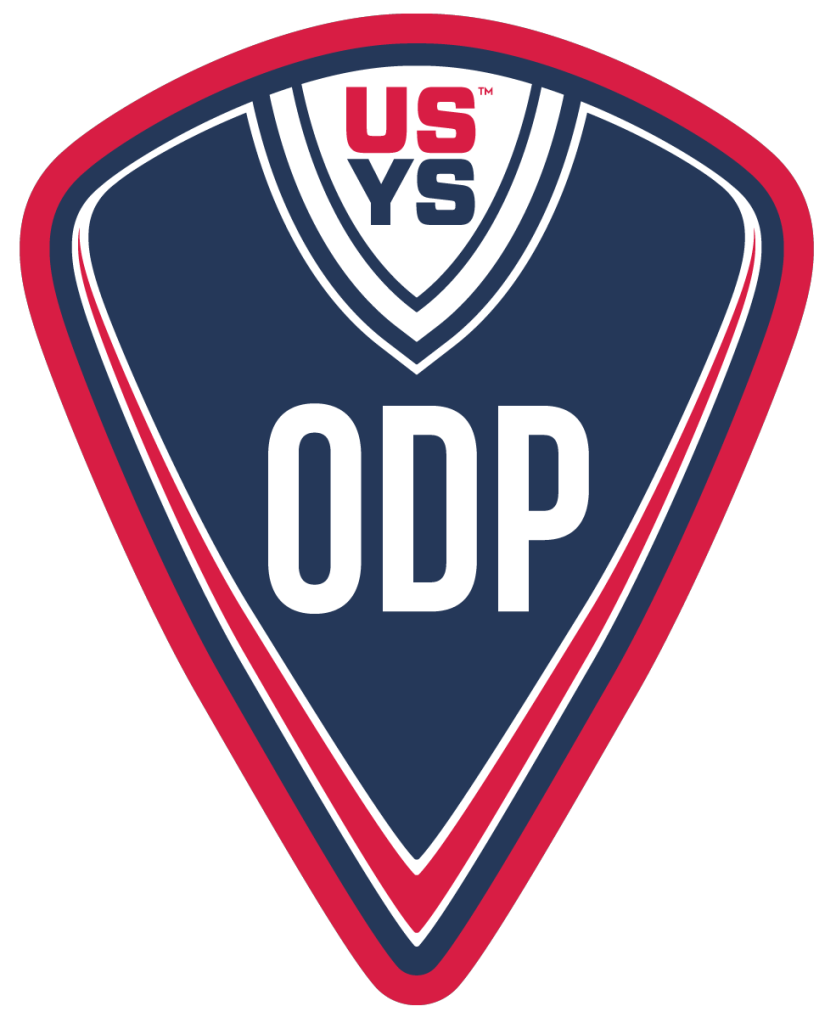 FRISCO, Texas (August 30, 2022) – US Youth Soccer (USYS) announced today that its Olympic Development Program (ODP) will be sending its National Select Teams to two tournament competitions in 2023.
"We are excited to send our ODP National Select Teams to two historic tournament competitions next year," said USYS CEO Skip Gilbert. "Dallas Cup and Las Vegas Mayor's Cup are two of the most prestigious competitions in the country, with extremely rich histories, and we think they represent the perfect opportunity to showcase the talent in our program."
The 2005-2008 National Select Teams will compete at the 2023 edition of the storied Dallas Cup, held April 1-9 in North Texas. The U15-18 Boys will participate at the Dallas Cup presented by Coca Cola, while the U15-18 Girls will participate at the third annual Dallas Cup Girls' Invitational presented by Mary Kay.
Dallas Cup is an invitation-only event that has been held annually since its inception in 1980. It remains one of the world's most well-known events, averaging more than 100,000 spectators during tournament week, and has hosted teams from 48 U.S. states and more than 100 countries across six continents.
"Dallas Cup is thrilled to welcome the Olympic Development Program National Select Teams to Texas in 2023," said, Peter Davis, Executive Director of Dallas Cup, Inc. "We have a storied history of welcoming the best teams from around the world to compete at the highest level while experiencing a diversity of playing style and social interaction each spring. The addition of the ODP only stands to enrich the excellence for which Dallas Cup is known around the world."
The 2009-10 National Select Teams will compete next year at the renowned Las Vegas Mayor's Cup, in Las Vegas, Nevada. The U13-14 Boys will play over President's Day weekend, February 18-20, while the U13-14 Girls will play the following weekend, February 24-26.
The Las Vegas Mayor's Cup is an annual event that was first held in 2001. It continues to be one of the premier international tournaments in the world, having hosted teams from five continents, and is one of the largest and most attended recruiting showcases in the country.
"It is very exciting to have the ODP National Select teams in the Las Vegas Mayor's Cup International Showcase," said Bob Briare, Las Vegas Mayor's Cup Tournament Director. "They are joining what is already considered one of the most competitive tournaments in the world. We are confident that with our very strong domestic participants combined with international teams, the ODP National Select teams will be sufficiently challenged and have a great experience in Las Vegas."
For more information on US Youth Soccer's Olympic Development Program, click here.
###
ABOUT THE UNITED STATES YOUTH SOCCER ASSOCIATION (US YOUTH SOCCER)
US Youth Soccer, the largest youth sport organization in the country, is on a mission to provide world-class support, resources, and leadership, helping every member fulfill their goals on and off the field of play. US Youth Soccer registers nearly 2.5 million players annually. Through its programming, resources and leadership, US Youth Soccer is advancing the game for its 54 Member State Associations, 10,000 clubs and leagues and nearly 1 million administrators, coaches, and volunteers. US Youth Soccer connects families and communities to the power of sports and its shared love of soccer. US Youth Soccer provides a path for every player, offering programs that provide a fun, safe and healthy environment for players at every level of the game.
ABOUT DALLAS CUP
The Dallas Cup is the oldest and most prestigious international youth soccer tournament in the United States. Consisting of age groups from U12 to U19 in the Boys category and U16 to U19 in the Girls category, Dallas Cup averages more than 100,000 spectators during tournament week. Since its inception as a non-profit organization in 1980, Dallas Cup has hosted teams and referees from across 47 states, six continents and more than 100 countries. Follow Dallas Cup on Twitter, Facebook and Instagram.
ABOUT THE LAS VEGAS MAYOR'S CUP
The Las Vegas Mayor's Cup International Showcase is cosponsored by the Downtown Las Vegas Soccer Club and the City of Las Vegas. It showcases some of the most competitive domestic and international teams in a tournament format. In the 21 years of its existence, the Las Vegas Mayors Cup has hosted over 500 international teams from 6 continents and featured some to the world's top future players playing for their youth clubs. Hundreds of college coaches consider the Las Vegas Mayor's Cup as one of the best events to identify and recruit players. For more information, visit https://lvmayorscup.com.
­-USYS-