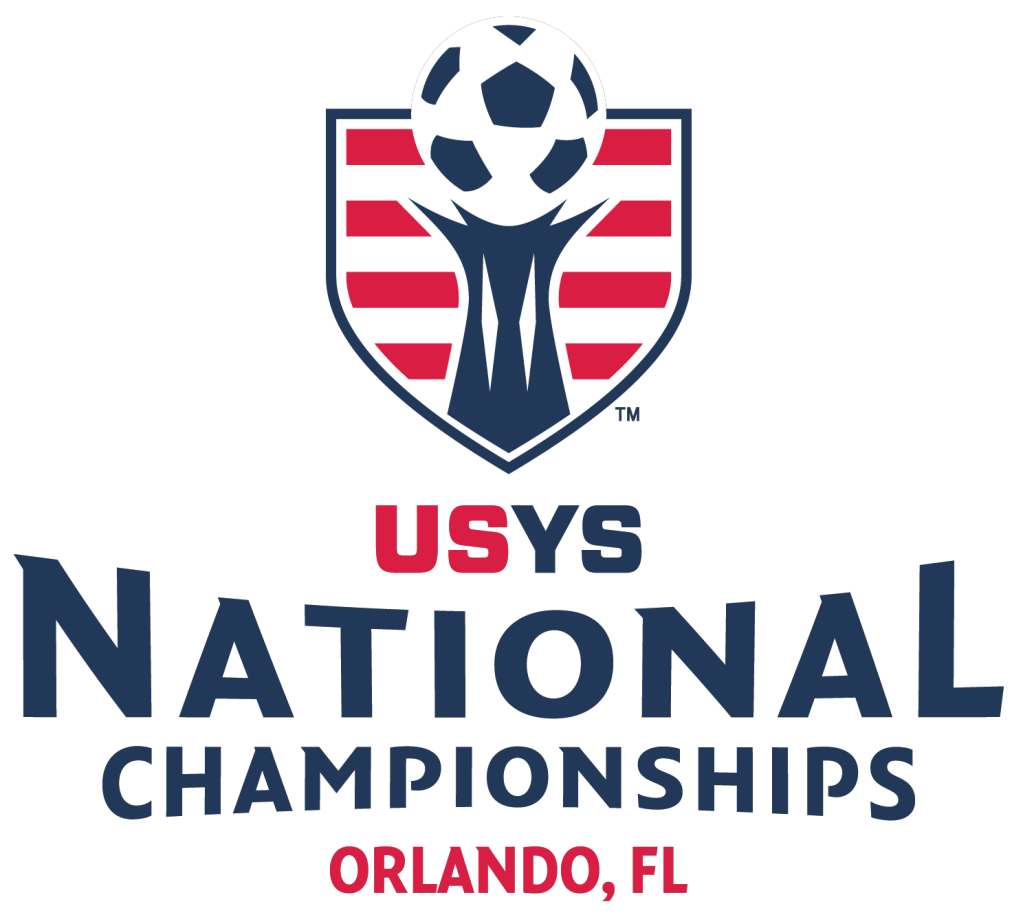 FRISCO, Texas (Sept. 1, 2022) – US Youth Soccer (USYS) is excited to announce ESPN Wide World of Sports Complex at Walt Disney World Resort as the host location for the 2023 National Championships, to be held July 17-23, 2023.
The 2023 National Championships will mark the 49th-annual edition of US Youth Soccer's storied event and will add to its rich history, as boys and girls champions will be crowned in each of USYS' seven age divisions (13U-19U).
Walt Disney World Resort has served as a location for multiple USYS National League events, as well as the 2022 National Championships at ESPN Wide World of Sports Complex. Teams competing in 2023 will once again have the opportunity to showcase their talents at one of the country's premier facilities, featuring 17 multi-purpose fields and 700,000 square feet of playing space.
"We are very excited to bring our US Youth Soccer National Championships back to ESPN Wide World of Sports Complex after a fantastic tournament this summer," said USYS CEO Skip Gilbert. "We strive to make every event as memorable as it can be and having a host facility as exemplary as Walt Disney World Resort demonstrates our commitment as such. It truly makes it a magical experience for everyone involved."
"Florida Youth Soccer Association (FYSA) is thrilled to host the upcoming 2023 USYS National Championships for the third consecutive year," said FYSA Executive Director Joel Dragan. "The top-tier soccer facilities with a premier location near numerous accommodations, Florida attractions, and a touch of Disney Magic make ESPN Wide World of Sports Complex a special place to host this prestigious event. We are certain that FYSA, USYS, and Disney will continue to make this prominent event a memorable experience for participants and their families!"
Information on the four regional locations for the National Championships Series was announced earlier this month and can be found here.
For more information on US Youth Soccer's National Championships, click here.
###
ABOUT THE UNITED STATES YOUTH SOCCER ASSOCIATION (US YOUTH SOCCER)
US Youth Soccer, the largest youth sport organization in the country, is on a mission to provide world-class support, resources, and leadership, helping every member fulfill their goals on and off the field of play. US Youth Soccer registers nearly 2.5 million players annually. Through its programming, resources and leadership, US Youth Soccer is advancing the game for its 54 Member State Associations, 10,000 clubs and leagues and nearly 1 million administrators, coaches, and volunteers. US Youth Soccer connects families and communities to the power of sports and its shared love of soccer. US Youth Soccer provides a path for every player, offering programs that provide a fun, safe and healthy environment for players at every level of the game.
ABOUT THE US YOUTH SOCCER NATIONAL CHAMPIONSHIP SERIES
The US Youth Soccer National Championship Series provides more than 10,000 teams from USYS's 54 State Associations the opportunity to showcase their abilities against the best in the nation, while emphasizing teamwork, discipline, and fair play. The yearlong competition begins with over 185,000 players in the USYS State Championships. State champions, along with selected representatives from the USYS National League Conferences, advance to compete in one of four USYS Regional Championships. In each gender age group, the four USYS Regional Champions, along with 12 qualifiers from USYS National League P.R.O. in the 14U-19U age groups, compete for the ultimate crown at the USYS National Championships. Overall, the USYS National Championship Series provides the nation's top collegiate coaches with the premier stage to identify and scout the most coveted players in the country. For more information, visit https://www.usyouthsoccer.org/national-championship-series/.
ABOUT ESPN WIDE WORLD OF SPORTS
ESPN Wide World of Sports Complex, located at Walt Disney World Resort in Florida, is the premier site for amateur sports in the nation. The complex hosts more than 100 entertainment and sporting events each year and has accommodated 70 different sports featuring athletes from 70 different countries. Designed to provide professional, amateur and youth athletes with experiences synonymous with the names Disney and ESPN, the 220-acre facility features multiple competition venues, including 16 baseball/softball fields; a 9,500-seat ballpark; a state-of-the-art indoor arena, 17 multi-purpose outdoor fields for soccer, football and field hockey; three field houses for basketball, volleyball, other indoor sports; a track & field facility; and a cross country course. The sports complex also contains a professional production center that produces content for the Disney family of networks and distributes programming globally through its extensive fiber network. For more information, visit www.disneysportsnews.com for news releases, photos and videos. Follow us on Twitter at @ESPNWWOS and on Facebook at ESPNWWOS.
-USYS-